Babies are expensive. Even more expensive when you buy things that you really don't need. In my opinion, and from my own experience, there's a long list of stuff that mothers don't need. I've listed just a few for you new moms in this blog post. I'm sure another mother has made a much longer list, but these are the specific things I bought (or almost bought) that I didn't need…and I added some things you might actually want as well!
Dr.Brown bottles or any other expensive brand
Unless your little one suffers from colic, or is prone to being very gassy, Dr. Brown bottles aren't a necessity in my opinion. A friend of mine raved about them when her daughter was born to the point I felt like I had to have them. I should have just ignored the pressure to buy "name brand" and saved my money.
They were a huge hassle. If you forgot a certain part the milk would come spilling out. This happened to me on a plane that was about to take off, (actually I think it was taking off.) That's when my hatred for them began. Then on that same trip, out of desperation, I had to buy normal bottles from Walmart for my son. THE HORROR. I cringed. I felt like I was't being a good mom. I thought he was going to start throwing up or become irritable. Guess what? He was fine. He drank his milk, happily burped, and life went on. He was about 3 months old. I never bought another $10 bottle.
This in no way means I don't think they are helpful and worth it for babies that NEED them. But I think for a baby with no extreme gas or colic issues any normal BPA free bottle is just fine.
Peepee teepee
I thought they were so cute. Jackson's teepees had cartoon Dachshunds in hotdog buns all over them. I spent $10 to buy a pack of five. Never used them! Probably because my son didn't do the neat fountain trick with his urine except once. And babies move a lot! There's no way it would have stayed in place to do its intended job had I even used it!
Grocery cart seat covers
I get the concept. I understand germs are real. But my grandmother, my mother, myself and my three sisters all survived without them. I didn't use one simply because I didn't want to bother with it. I always carried disinfectant wipes and cleaned off the area he sat.
Baby robes
I love them. Ugh! How cute is a tiny human in a tiny robe? A robe that stayed on for 2 minutes while I snapped a picture. Babies don't lounge around getting dressed in the mornings or after a shower. So they don't need a robe. But hey, if you're like me and simply want it for the photo, go buy it! But nope they don't need it.
Baby hair brush
Ok, some babies are born with a lot of hair. Mine was not. For some reason he still had 3 hairbrushes. I felt like I was raising Larry the cucumber from that old VeggieTales song.
Wipe Warmer
I know the idea of putting a cold wipe on a warm, unsuspecting baby's butt is tragic. That's why I thought I needed one, until someone pointed out that you can't bring it with you. So why get them all use to the perfect temperature wipe only to shock them when they leave the house? Jack never complained about the cold wipes enough that I panicked and hurried to the store to buy a warmer. Invest in quality wipes instead that don't shred when you use them.
The Diaper Genie
I returned the one I got a few days after I got it. I did and do take the trash out often so the diapers never build up. Plus, the idea of having so many in a container is gross. Super gross.
The ever so popular Boppy
I almost wasted my money on this thing. Until I tried someone else's. It was awful! The thing would slide away and was awkward to hold to myself. And I wasn't even nursing a baby yet! I followed my gut and bought one that I really looked into, even if it wasn't "trendy".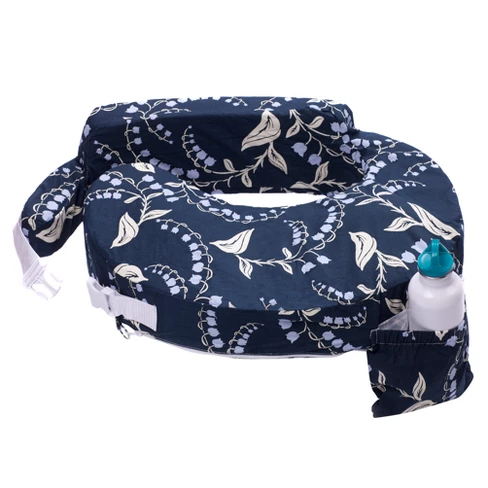 My Brest Friend Original Nursing Pillow has a wrap around arm with latch to keep it attached to you and a storage pouch…that I used for my phone like any good millennial mother would. lol
A butt paste applicator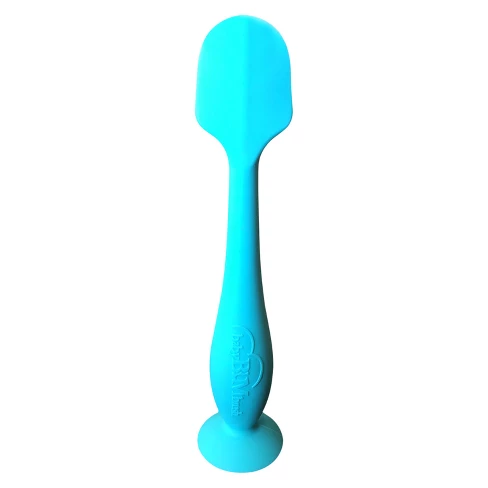 I inwardly laughed so hard when I first saw this. Like, what? Who can't touch their own babies bottom!? Yes, I know that diaper rash cream is thick, but I was more concerned about getting the diaper on then keeping butt paste off my finger.
But if you really don't like touching the stuff that much, this little contraption (called the Tush Swiper )is so cool. You don't have to carry an extra tool it just attaches to the tube you already have!
A crazy expensive stroller
Expensive doesn't mean better. EVER! Do your research. The stroller/travel set we got has worked far better than any of the $500+ versions we looked at or have seen others use over the past two years. It was half the price, unfolds/folds easier, and the cup holders were included. Best gift ever. (By the way, whose idea was it to sell cup holders separately? lol)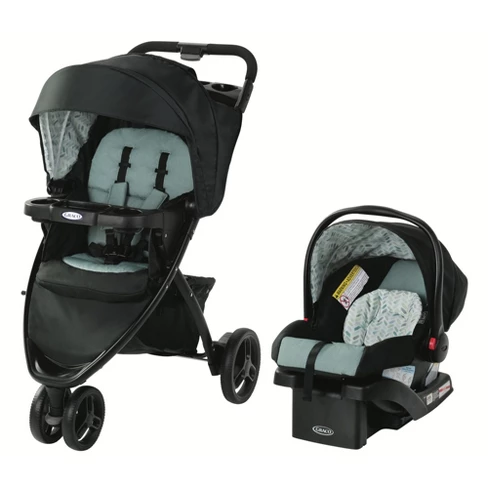 This is the system we bought. We still use the stroller! And this thing won't die. It's been on 6 planes, been to two amusement parks, and countless walks of various terrains. Only $200…but its on sale now for $179.99!
Do you have anything to add to the list? Do you disagree with anything I listed? Tell me in the comments!