They popped up very suddenly on my face. Those large, red, painful bumps that never come to a head and take weeks, or months, to go away. And when they do finally decide to heal, a hyper pigmented spot or scar takes their place. Yup. It was Cystic acne…at 25!
Now, I'd consider myself blessed in the skin department. Despite my freckles, my complexion was very clear all throughout high school, college, and my pregnancy. I only got an occasional breakout and they always went away quickly. Sadly, 2.5 years after the birth of my son, my face started breaking out in these cystic bumps. It started with one every few months, then multiple every other week, and before I knew it my chin and temples were regularly covered.
I was furious and fed up. As much as I preached confidence should come from within, my self-esteem was taking a drastic hit thanks to these breakouts. I didn't want to leave the house at times. And forget leaving the house without makeup!
If you have ever struggled with, or are currently struggling, with acne you know my pain. It's hard to go about life with bumps that make facial expressions painful! But I'm here to tell you that it's possible to heal the breakouts. I did it and I did it without medication!
I'm not a dermatologist. This post is simply a list of things that worked for me. If you're currently seeing a professional for your acne talk with your provider before making any changes!
I researched my beauty products at COSdna.com
I discovered this handy website called COSdna.com when I was using Curology (it didn't work by the way…but that's another blog post). COSdna breaks down your beauty products by individual ingredients and rates them on a scale of 1-10 for irritation, acne, and safety
(0 or 1 being the best for skin, 10 being the worst for skin) . Anything over a 5 is considered bad and should be avoided.
This site is how I learned my moisturizer, foundation, and facial wash were all a big ole 6 on the acne scale for multiple ingredients! I threw them out and I bought new stuff. My wallet wasn't happy, but my skin was!
I cleaned up my diet. (Yeah, you knew this was coming).
So many things can cause acne: that time of the month, bacteria, and inflammation from poor diet. Our skin can be a direct reflection of what we put into our bodies. To truly heal acne you need to heal it from the inside out, not just slather on some cream and pray for a miracle. Naturally this meant my diet had to change. That, of course, meant eliminating inflammatory foods: dairy, excessive amounts of refined sugar (aka avoiding high-glycemic diet), and alcohol.
Don't freak out just yet! I didn't remove everything permanently. But I did fast it for a few weeks and then reintroduced them one at a time to see how my skin reacted. I found milk and sugar were my biggest problem. I now use Fairlife milk because it is lactose- free (and more protein than normal milk!) and I try to avoid cheese when possible. I also limit my sugar intake, especially refined. I even started using unprocessed honey in my coffee.
Hydrocolloid Dots
These nifty circles absorb that gunk in a white head, preventing the need to pop and therefore spread the breakout further. I know you're thinking that these can't help with cystic acne because there's no gunk to absorb. And you are right! They don't help absorb stuff inside, but they do help absorb the oils on your skin and also act as a barrier against those dirty fingers that always seem to make their way to our faces. (I had a weird issue with touching the bumps to see if they still hurt. I don't know why.)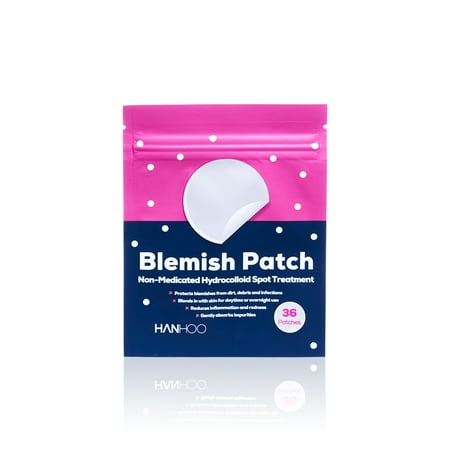 Theses are the ones I use. They're about $3 at Wal-Mart. If I have a breakout I just put them on at night or when I'm home all day and I feel it has helped breakouts heal quicker.
Side note: my son thinks they're hilarious and always wants a dot too.
I added a specific supplement to my daily vitamin intake.
Stress can be hard to manage and avoid. As if being stressed wasn't bad enough, it leads to higher cortisol levels; and cortisol leads to a mess of other problems, including acne. And the acne leads to more stress and it's just a vicious , painful cycle. Well, that's where the supplement Ashwagandha comes in handy. It's considered an adaptogen, meaning it helps the body handle stress. It accomplishes this by reducing cortisol. Boom, Science.
Plus, Its natural and safe for most people. (but talk with your doctor before starting a herbal supplement as some can interfere with certain medications.)
These are the major changes I made that caused a drastic difference in my skin. It's not a quick fix, it's a lifestyle change that resulted in a healthier me; therefore, producing healthier skin. I still get small pimples every so often, but they are nothing like they use to be. They are normal and heal much quicker! #thankgod
If you give this a try let me know if you get positive results!